PMF's new website to boost digital journey – Financial News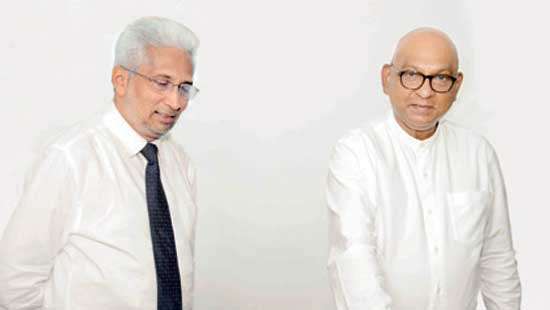 ---
PMF President Chandula Abeywickrema (right) officially launches the website in the presence of PMF CEO Nalin Wijekoon
People's Merchant Finance PLC (PMF), a licensed finance company operating in the Sri Lankan financial sector for 39 years, has launched a brand new website www.peoplesmerchant.lk to further enhance engagement with its stakeholders and improve the efficiency of the emerging company and a turning point in its digital journey.
Driven by its vision "Service excellence in financial services, everywhere" and its strategic plan for transformation, PMF has ensured that its website is highly user-friendly. The website features an attractive interactive design where users can easily access the various financial services offered by PMF.
PMF President Chandula Abeywickrema said, "We have now faced two years of immense challenges posed by the current pandemic. Remarkably, we didn't compromise on customer service. We not only continued to deliver an exceptional customer experience, but we also improved business performance. We are proud to have lived up to our corporate vision, which is "service excellence in financial services, anywhere, anytime".
PMF General Manager Nalin Wijekoon said, "Our mission is to enrich the lives of more people in more places through inspired people. We are pursuing the dual strategy of digitization and branch expansion in support of this mission. Currently, PMF operates 12 branches and we have obtained approval from the CBSL to open six more branches this year.
The launch of the new state-of-the-art website is an important step in our transformation journey and it allows us to serve our customers better, to provide better service.