Lincoln business owner and religious leader intervene in wedding website case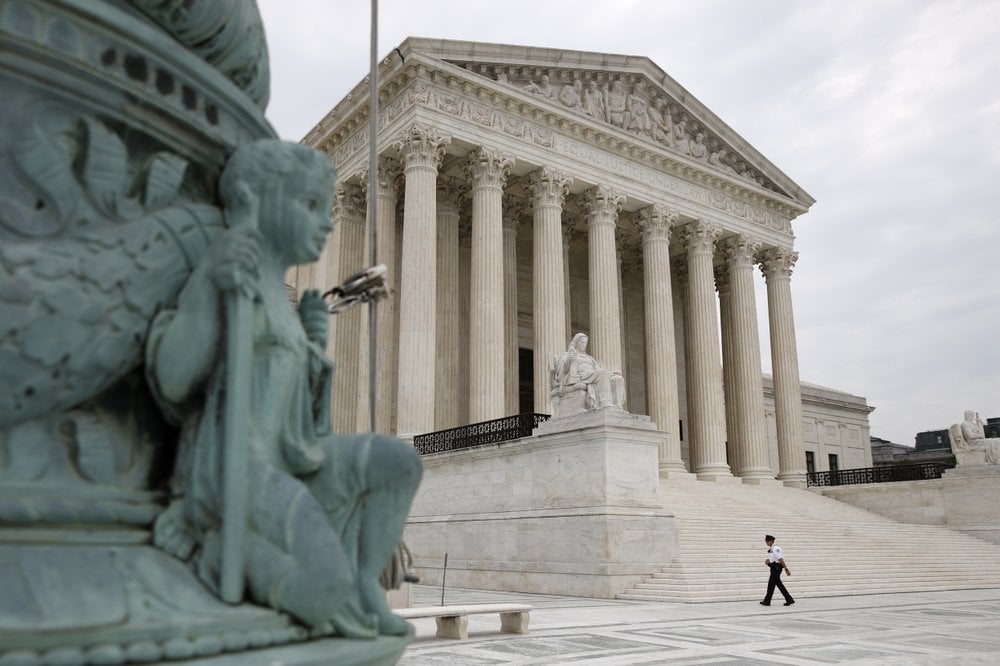 20 state AGs, including Nebraska, intervene in another case pitting religious freedom against LGBT rights
LINCOLN, Neb. (KLKN) – Nebraska's Doug Peterson and 19 other state attorneys general are urging the Supreme Court to give a Colorado business the right to deny services to same-sex couples.
The 20-state coalition is focused on the 303 Creative v. Elenis.
303 Creative owner Lorie Smith wanted to expand her graphic design business into wedding websites.
Due to religious beliefs, Smith said she was unable to promote same-sex marriages.
Channel 8 spoke to people on both sides of the debate on Friday.
Jenn Dunn co-owns Butterfly Bakery in Lincoln with his wife, Katie.
She acknowledged that companies have the right to refuse to serve anyone.
"As a business, I guess technically you may have the right to refuse service," Dunn said. "However, I think, and the way I do business here, is out of a kindness model."
Dunn wants companies not to turn others down because of individual differences.
"Because we focus so much on our divisions and our differences, instead of looking at how we're alike, we're really not reaching our true and full potential," she said.
Under Colorado's anti-discrimination law, if Smith creates models for heterosexual marriages, she must do the same for same-sex marriages.
Smith sued the state, claiming the law violated his First Amendment rights.
Tom Venzor, executive director of the Catholic Conference of Nebraska, said he supports Smith in his legal battle.
He said these laws "target small business owners who serve everyone, but they can't necessarily express every message or celebrate every event that every customer would like them to attend," Venzor said.
Venzor said that if a pro-abortion-rights business owner refused to serve him as an anti-abortion person, he would have every right to do so under the First Amendment.
"We're getting into a place where the government is infringing on people's free creative expression rights, and I think that's a problem," Venzor said.
In an amicus brief, the coalition argues that Colorado law requires business owners to act against their religious beliefs.
The attorneys general say the state cannot force Smith to address same-sex marriage or "express its approval and celebration."
Other coalition states include Arizona, Missouri, Oklahoma and Utah.