Changes are coming to the college student website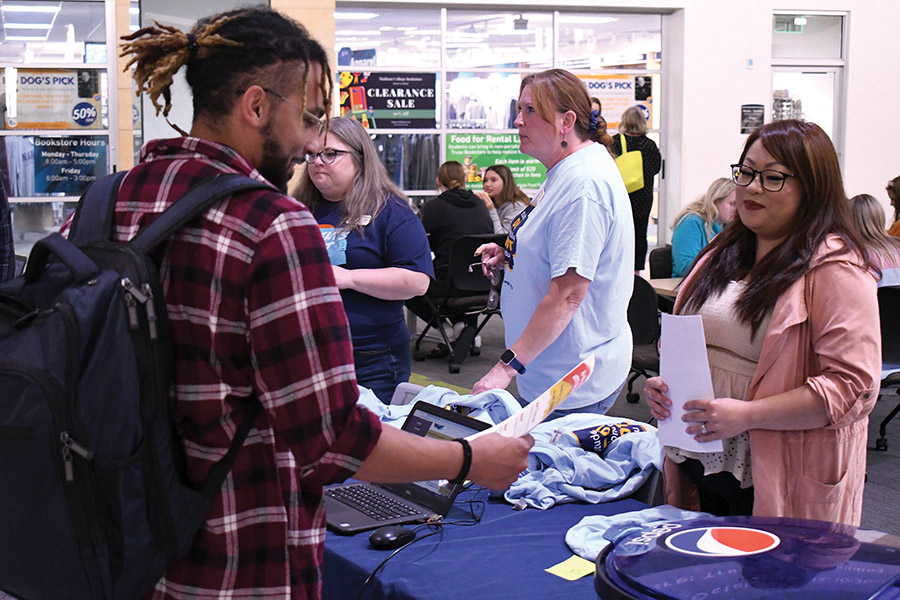 Madison College's updated website is set to launch Oct. 26, with student accessibility and ease of use being a top priority in the redesign.
Students.madisoncollege.edu (which differs from madisoncollege.edu, a separate site for recruiting and prospective students), has been being updated since October 2021. As some students find the current site cumbersome, updating day was developed with five specific goals in mind: to better guide students through the enrollment process, to connect students to on-campus and virtual resources, to highlight opportunities for student engagement, to support academic success of each student and provide students with the tools they need to succeed, according to a series of articles that documented the progress of the new site.
A few handy apps include "one-click" access to Blackboard, myMadisonCollege, student email, and more from the site's home page, as well as a streamlined registration process for new students with lists of specific control. The landing pages of the many student services will now be searchable, with the "Search services and resources" function.
"This is now student-only content. Prior to this new launch, there is still information out there that is more for marketing or promotional purposes, there is information for faculty and staff," said Jody Hartwig, web manager for Madison College. Hartwig also said there will be a significantly improved responsive design for mobile users.
Hartwig promises a seamless transition when the update debuts, which is scheduled for October 26.
Questions and difficulties about the new site can be directed to Madison College Library staff, who are trained to help struggling students.